About Us
What is Chief Minister's Good Governance
Associates Programme ?
The CMGGA Programme is a strategic collaboration between the Government of Haryana and Ashoka University to improve governance in the state and driving a mass impact on ground. Running since 2016, the programme provides a platform to 25 young individuals each year, to work closely with the Chief Minister's Office for bringing transparency, accountability and efficiency in public service delivery in the state. The CMGGAs are recruited through a competitive process with the selection ratio of -1:100. The associates are trained and oriented about government functioning and structure through a 15 day boot camp at Ashoka University and are then posted across 22 districts to work in tandem with the district administration for a period of one year.
During this one year, CMGGAs ensure streamlined implementation of the state government's flagship programmes in the field of education, women's safety, health and sanitation, higher education and e-governance. CMGGAs drive convergence between various government stakeholders and departments within the administration to re-engineer processes and de-bottleneck implementation challenges. CMGGAs also work on an innovative pilot project for addressing an issue pertinent to their district. If a pilot project is found successful, it gets scaled up at the state level.

The four batches of CMGGAs have been instrumental in driving stories of change in Haryana, resulting in palpable and visible impact on ground.

5
Batches

22
Districts

25
CMGGAs

PAN India
Recruitment
Our Stakeholders
What are people saying about us?

Urvashi Butalia,
Indian Feminist
Writer and Activist
I think a fellowship like CMGGA has many unique things about it. It is rare to get this kind of opportunity. It is located both within and outside the system; the person is an outsider entering a complex and well-set system, and the challenge is to make a change within this system. These young professionals carry no baggage except the challenge of implementing governance systems on the ground. The programme places them in the position of learning about negotiation, compromise, strategy and about the complex processes of change.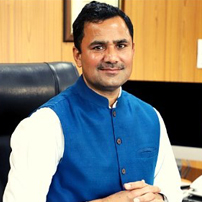 Yashpal Yadav,
Deputy Commissioner
Faridabad
Having worked with CMGGAs across various districts, I can say it has made us more productive and help strategize better to deal with social issues. I believe the programmes offers a two way benefit, one being to the district administration to think differently, and also to these young professionals who want to work in the area of public policy and governance. I don't think any other programme offers such a steep learning curve as the CMGGA programme.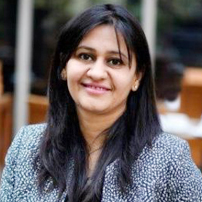 Prachi Windlass,
Director
Michael & Susan Dell Foundation India
CMGGA fellows in Haryana have been an invaluable partner for Saksham Haryana, the state's flagship program to improve learning outcomes in government schools. Their last-mile support has helped the districts successfully implement the state leadership's vision of quality education for all. The passion for nation-building from these young professionals, combined with their training in data-driven governance, has energized the whole system.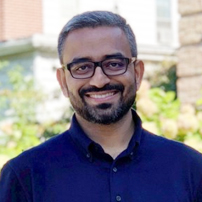 Piyush Tewari,
Social Entrepreneur
CEO, SaveLIFE Foundation
The CMGGA program is a win-win for all. It gives the Government access to incredibly talented young leaders to implement and track some of their most crucial initiatives, and get a fresh perspective on problem-solving. At the same time, it gives the young Fellows a unique opportunity to get a deep insight into the functioning of the Government, which they take with them as a great value to their future roles in government, industry, or the non-profit sector. It has been a pleasure mentoring the Fellows but also learning from their experiences in the Government.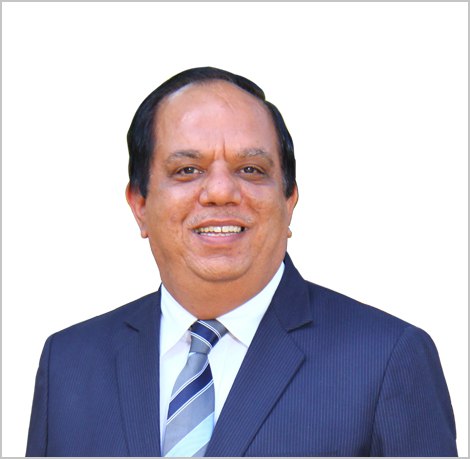 Vijay Sethi,
CSR Head
Hero MotoCorp
CMGGA Programme has been a key instrument in creating and steering the agenda of socio-economic change in Haryana. By adopting a unique combination of top down vision setting and bottom up action and alignment, and by leveraging data & technology, CMGGAs have been able to generate visible changes on-ground under the leadership of the Chief Minister and we at Hero are proud to partner with this innovative programme.
Our Partners
Partners who make our work possible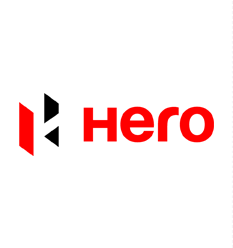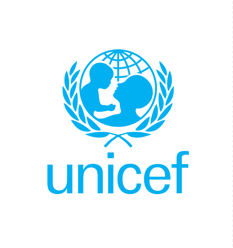 Blog
Explore more about our programme in our Blog
Apr 21, 2020
How ready are we for
Globally, multiple countries are fighting/managing the covid19 crisis by adopting best-suited interventions for their respective areas. India responded to the situation by imposing the biggest lockdown for 1.3 billion people, marking it to be a historic move.
Mar 27, 2020
One Workspace, Two A
While I was in the Public Governance models' lecture during my Masters, it was pretty much established in my mind, with great conviction, that the only way of governance I support and probably would want to take-up at future work assignments is the bottom-up approach.
Feb 17, 2020
Inside out
In all my years of observing Government systems and ideologies, my natural response to every issue was — This is how the Government functions in India. To try and change that, and in an attempt to understand this world from the inside, I joined the office of the Chief Minister of Haryana as an ass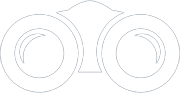 Durbeen is a young
perspective on working
with the government.